Image

The number of carloads moved on short line and regional railroads decreased by 1 percent in year-to-year comparisons. Total carloads were down from 360,369 in September 2014 to 356,011 in September 2015.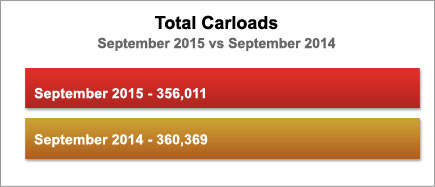 Chemicals led commodity gains with an 8 percent increase, followed by food and kindred products and coal, up 7 and 6 percent, respectively. The most significant declines were observed in metallic ores, down 46 percent, metals and products, down 24 percent, along with waste and scrap materials and motor vehicles and equipment, down 8 and 9 percent, respectively. (Click here to download this file as an Excel table).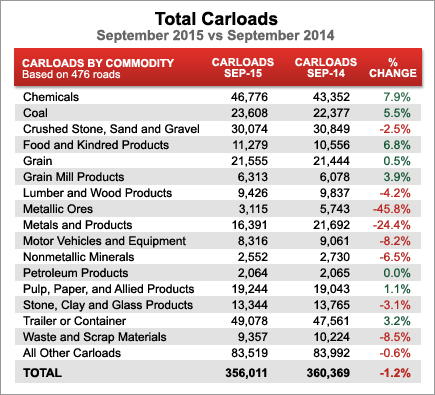 Notice of Restatement: Due to a technical error, Railinc has restated Short Line Index data for February, March, April and May 2015. Railinc apologizes for any inconvenience this may have caused. The data reported above represent the most recent report. You can learn more about this change here.