Image

With more than 60 products and services providing value to the North American freight rail industry, hundreds of team members, and internal infrastructure that needs to be maintained, there is always something new happening at Railinc.
Our Solutions Engineering team has been working closely with our TransmetriQ business unit to design solutions for customers using our current product library or by developing new offerings suited to their business needs.
Several internal teams support our infrastructure, including our data platform/data science and cloud engineering teams. You've seen some of the work our data science team provides in our annual Railcar and Locomotive Reports; the data platform team also develops some of the analytical functions of the TransmetriQ Rail Management System (RMS).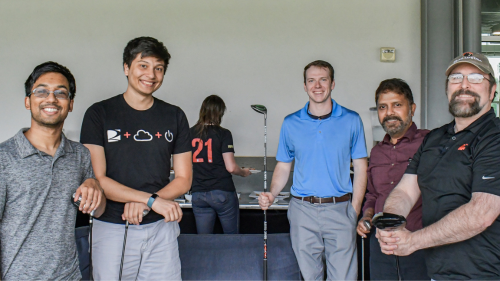 The cloud engineering team continuously supports internal and product infrastructure post-cloud migration to ensure the stability and security of our applications. As technology is constantly evolving, they do their best to keep up and adjust as needed. You can read more about the migration efforts in our 2022 Annual Review.
Each day brings something new for every team, whether it's a product demonstration request, a new way of looking at data, or an intern joining the team. Railinc is always keeping the industry moving.
Check back through the year to see what else is happening at Railinc – from Umler® reports to wellness activities to discussing railroading topics. Follow us on LinkedIn to stay updated on when we post new blogs or open positions.