Image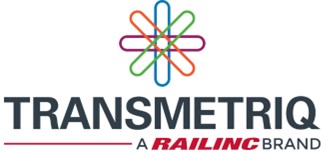 Meet TransmetriQ
TransmetriQ is a team of Railinc rail experts, data simplifiers and insight creators with more than 50 + years of experience in the logistics industry. TransmetriQ develops management tools and actionable insights that enable smarter rail operations. 
TransmetriQ 

–

Powered by Railinc
Railinc industry systems power TransmetriQ products with near-real-time and accurate, up-to-date rail data. Supercharging high-quality Railinc data with artificial intelligence (AI), TransmetriQ provides the most complete picture of your rail operations that you can't find anywhere else — enabling customers to make the right business decisions.
---
TransmetriQ Offerings
TransmetriQ offers:
Transportation management
Supply chain visibility
Asset health 
The TransmetriQ team creates solutions in response to customer challenges, often developing entirely custom products, reports, data integration and forecasts.
If it has to do with rail operations, TransmetriQ can help.
---
Product Development: Solving Your Challenges
Through a dedicated VOC program, TransmetriQ works side-by-side with shippers and asset owners. Have frustrations of your own? Get involved with the VOC program and challenge the TransmetriQ team to find a fix.
They'll propose solutions, and let you test drive them. Development partners' feedback directly influences the look, feel and function of TransmetriQ products. 
Image

The TransmetriQ Product Development Process. Working with TransmetriQ as a development partner is a no cost, no commitment opportunity to influence product development.
TransmetriQ's goal is to develop products that make shipping by rail easier. Learn more at www.TransmetriQ.com.