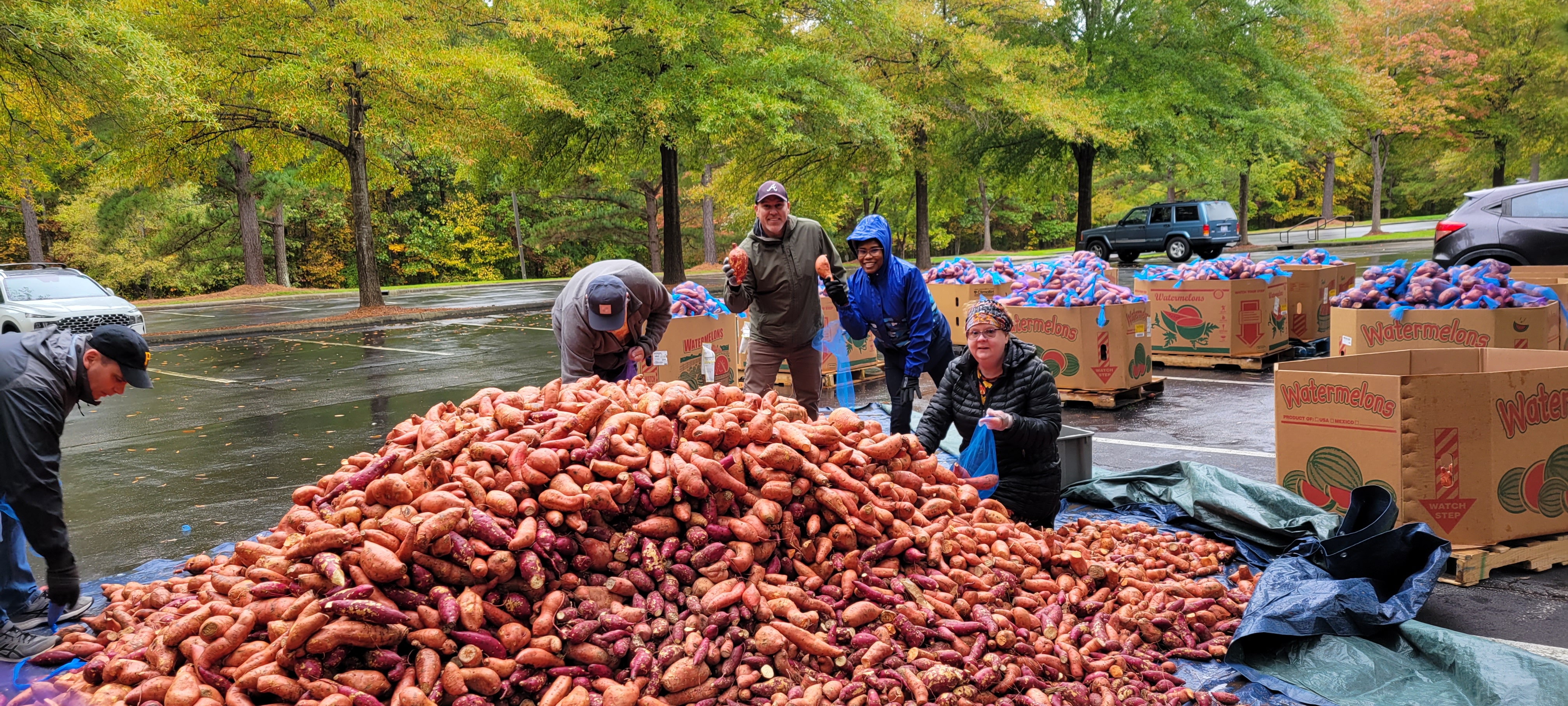 Yam Jam Fall 2021
Our People Make Good Things Happen
Railinc is committed to making our community a strong and vibrant place to live and work. During work hours, Railinc employees contribute time and money to important organizations that serve the Triangle, such as the Food Bank of Central and Eastern North Carolina and the American Red Cross. Employees conduct food drives, organize fundraisers and donate blood — all because Railinc believes in building community by giving back to the community that makes it strong.
Our Colleagues Care About Each Other
Railinc is a family-oriented environment. From flexible work schedules to a generous telecommuting policy, Railinc supports employees' family and personal commitments beyond work. Employees bring their children (and their neighbor's children) to work once a year to show them the important and interesting work their parents do. We also host family social events during work hours, including family trick-or-treating during Halloween. Co-workers cheer and support each other in local races, play weekly volleyball and fall softball, and engage in spirited debate during basketball tourney time.