Image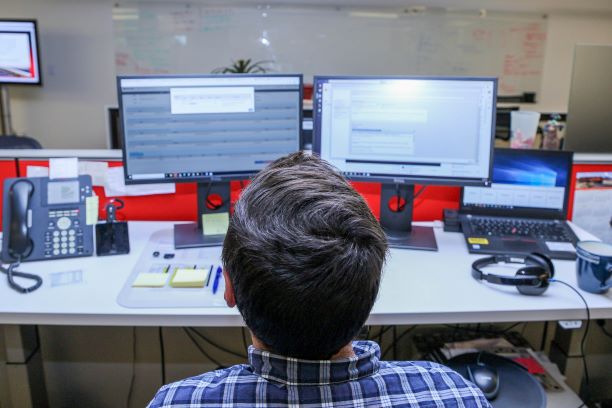 Starting in the Customer Success Center (CSC) at Railinc gives employees a solid foundation to build on as they work to reach their career goals. Newly promoted Product Support Specialist I David Puryear shares a day in his life from when he was a member of the CSC team. Click here to find out more about our Railinc Customer Success team. 
7:00 a.m.: In CSC, you work one of three shifts beginning at either 7:00, 8:00 or 9:00 a.m. If you're on-call, which rotates weekly, you start at 10:00 a.m. I work the 7:00 a.m., so when I arrive at the office I'll immediately begin reviewing customer issues that came in overnight. I spend my first hour of the day responding to new and ongoing customer issues and creating an agenda. 
8:00 a.m.: If there are new members on our team, then I'll typically lead them through a training session. Most training are very efficient and usually take 30-45 minutes.
9:00 a.m.: Between leading and attending trainings, I've logged into my phone and have started taking calls and handling email cases. Recently, I've begun attending stand-ups (scrums) during this time as well. I shadow two business analysts for about 15 minutes each as they gather their teams and review yesterday's work, today's work and any barriers for the team.
10:00 a.m.: By now, most of my morning meetings have wrapped up and I am primarily working through customer issues at my desk. On an average day, I will troubleshoot with customer on the phone and dive deep into documentation to find a solution to their issue. If it hasn't been documented, I'll find myself walking across the building to have a brief conversation with a product team to explore the issue. We are team-oriented in our problem-solving. When I need help searching for a solution, I can rely on my colleagues to work through it with me and develop the documentation needed.
11:00 a.m.: Lunches at Railinc are great! Since starting with the company, I have played on the ultimate Frisbee team, ran on the greenway connected to our property, worked out in the on-site gym, joined Railinc's on-site Weight Watchers group, and played pick-up basketball at a nearby park. I also utilize the complimentary gym membership offered by O2 Fitness – only a short drive from the office during lunch break.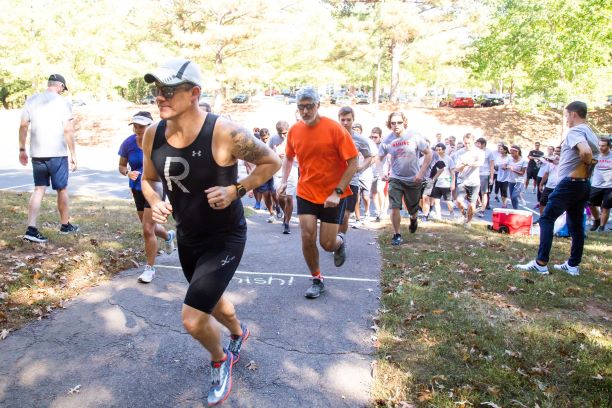 12:00 p.m.: Once back in the office, I take calls and handle cases via email while I eat a bite of lunch at my desk. I might assist customers in filling out their OT-5 documentation and check if cars are listed on other applications.
1:00 p.m.: For half my afternoon, I will continue to work on cases; the other half will be spent in meetings. If there's an issue I'm having trouble with on my own, I'll consult with my team members for help. I'll attend trainings and monthly meetings to review cases and issues organized by various product teams or I'll shadow a business analyst as they work with a committee of railroad representatives to discuss an upcoming release.
2:00 p.m.: I continue to work on cases and take calls as necessary. For instance, customers might have trouble seeing their cars in the Steelroads application. I would then need to troubleshoot with the commercial team so we can determine how to fix their access points and provide that solution. Twice each week, either I or someone on our team will begin preparing the schedule for our meeting with teams from across all levels of Railinc to discuss upcoming releases during this time.
3:00 p.m.: I end my day by wrapping up any cases I've been working on and line up my meetings and responsibilities for the following day. If I am scheduled to attend a release meeting, I will facilitate a meeting where product teams, business analysts, developers and directors meet to review the details of releases. Once this meeting wraps up at around 4:00 p.m., I am finished for the day.
—David Puryear
David Puryear completed his undergraduate degree at North Carolina State University and completed his graduate degree at Southeastern Seminary. He joined the Railinc Customer Success team in early 2019 and was recently promoted to Product Support Specialist I. Interested in becoming a Customer Success Specialist at Railinc? Apply today.